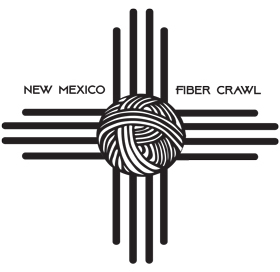 Call for Fiber Artists
About
The Española Valley Fiber Arts Center (EVFAC) is dedicated to growing the appreciation of the fiber arts, building the community through collaborative efforts and fostering economic sustainability. Organized by EVFAC, the annual New Mexico Fiber Crawl honors New Mexico's rich fiber arts heritage and contemporary culture while showcasing its diversity. EFAC plans a collaborative exhibit called Fiber as Metaphor with galleryFRITZ to increase the visibility of the conceptual side of fiber art by giving artists a platform to exhibit their work. With a combination of local and national artists, the exhibition should draw attention to this deep and diverse artform.
Eligibility
Fiber Artists from anywhere in the United States are eligible with a priority given to those coming from New Mexico. Submissions to be accepted via callforentry.org after February 1, 2019. DO NOT CONTACT THE GALLERY DIRECTLY.
- Work must be original fiber art created within the past three (3) years
- Work must not have been previously exhibited in Santa Fe
- Work sold during the exhibit must remain on display until the exhibit closes

- Sold work is upon agreement between gallery and artist



Dates & Timeline
Deadline for Entries March 30, 2019
Notification of Acceptance April 15, 2019
Delivery of Work May 10, 2019
Opening Reception May 17, 2019


Exhibit Closes May 31, 2019
Work Available for Pick-Up June 3, 2019




Please submit all work via callforentry.org beginning February 1, 2019. For questions about entry, contact events@evfac.org.

DO NOT CONTACT THE GALLERY DIRECTLY.